Initiation Tour / Driving Experiences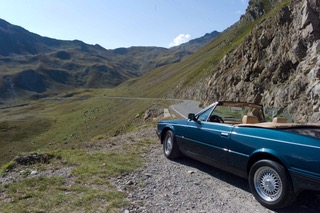 Initiation Tour / Driving Experiences
Interested by our concept of a Classic Car Club but not sure if it is he right thing for you? You have not driven a classic car before and would like to know if the experience resonates with you? You want to know how it feels before joining the club?
We offer the possibility for you to drive selected classic cars from our collection for an initiation tour in the Geneva countryside. The initiation tour will take you one whole day in the week and lunch is included. We will start in the morning at our offices after a complete explanation of the cars and the specifics of driving them. Then we go of for a nice drive into the mountains surrounding Geneva. There is a break around noon in a local restaurant. You can swap the cars with the other participants during the day.
The tour costs CHF 399 for 1 person or CHF 549 for 2 in the same car.
We can also arrange such a tour for a company. Minimum participants number for such a special event would be 10. Please contact us for further details and prices.