Dive into the World of Classic Cars.
Enjoy the countryside after work.
You drive, we take care of the rest.
Join the club and meet other car lovers.
Use our Car Rental services and have a great day out
Welcome to the Geneva Classic Car Club !
Enjoy Classic Cars carefree by joining our Club and have access to an exclusive collection of cars to drive at a monthly fixed membership fee and participate to numerous club events in our clubhouse.
Alternatively, use our Classic Car Rental services for a day or a weekend of pleasure with our classic cars.
It is really simple, your membership fee entitles you to a number of points that you can use for driving our cars.
There are 3 levels of membership to fit your needs:

Silver
600 points at CHF 299/month

Gold
1100 points at CHF 449/month
Platinum
1800 points at CHF 599/month
The number of points you need for driving a car is dependant on the car level and the day of the week. We have 5 car levels ranging from a Citroën Ami 6 at level 1 to a Maserati Spyder at level 5. Obviously, driving a Maserati on a weekend will cost you more points than a Citroen Ami 6 during the week.
Just to give you an idea of the possibilities: with a Platinum Membership, you can take the Maserati for 4 weekends in the year, drive the Citroen for the equivalent of a month and a half or drive a mixture of our cars for around 20 days per year.
Exclusively for our members, the Geneva Classic Car Club organises a number of Club Events. It is the perfect way of meeting people with similar interests and networking at our clubhouse within a highly interesting group, also professionally.
Classic Car Rental :
The Club also offers Classic Car Rental activities (selected cars from the collection, with driver and without). Please contact us for the specific offerings.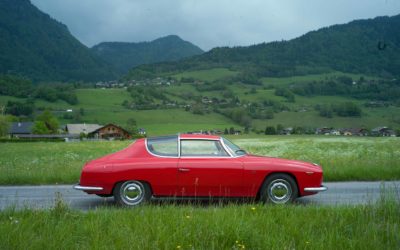 Last May, SAGA organised a nice navigation rally around Geneva. Geneva Classic Car Club participated with a Lancia Flavia Sport, a rare coupe from 1966 designed by Zagato based on the front wheel driven Flavia chassis. The rally brought us to Abondance in the Chablais...
read more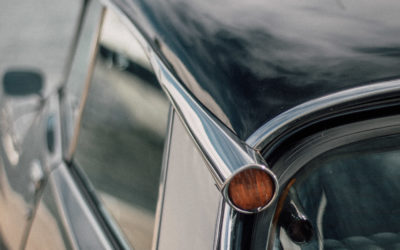 Some nice pictures from a recent photoshoot around Geneva for a chinese on-line magazine. Geneva Classic Car Club provided the car for the day....
read more
In addition, the club offers the organisation of company events that are related to the classic cars in the collection (e.g. 1 day tour around Geneva with lunch and activities). Please contact use to discuss your needs.