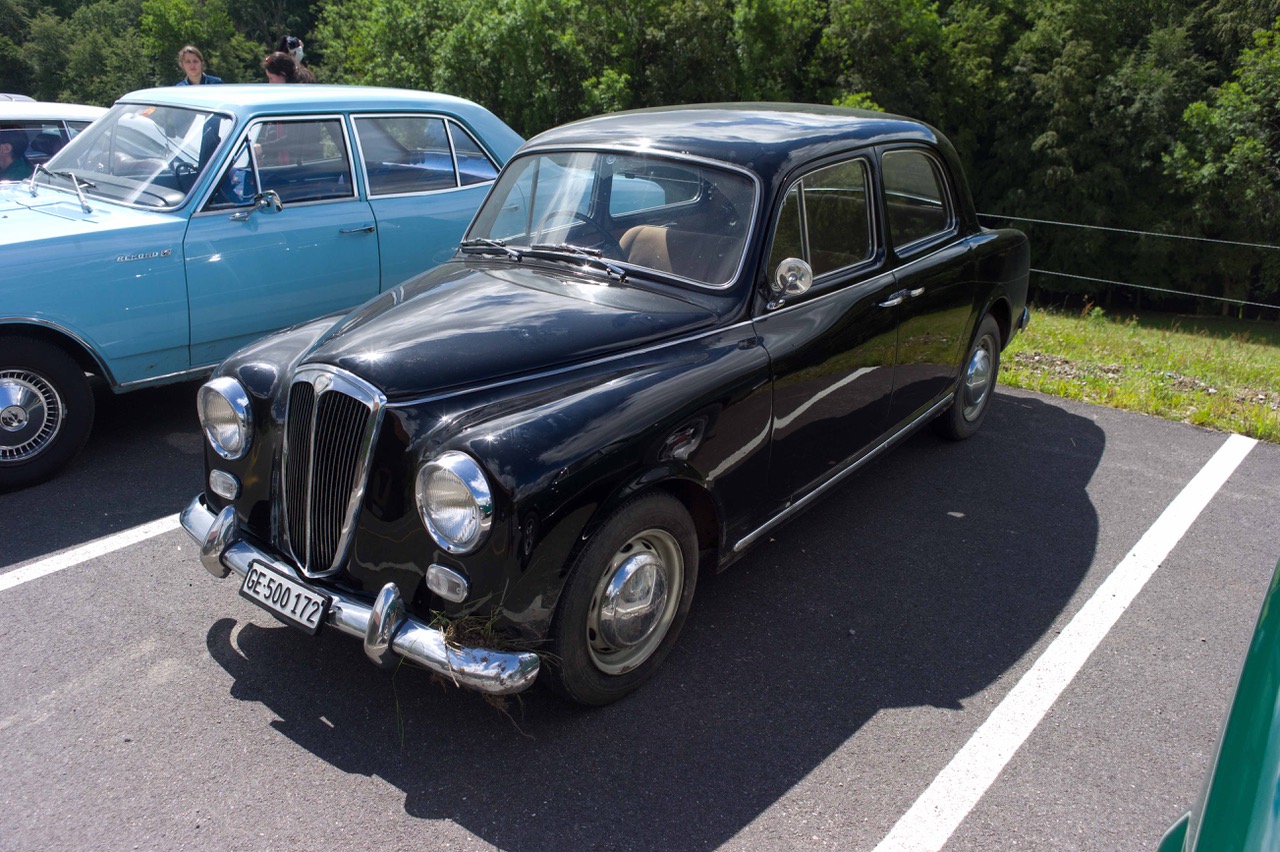 Year : 1956
Engine : 4 cylinder in narrow V form, 1.1 Liter
Performance : 46 hp
Transmission : Manual 4 gears
Top speed : 130 km/h
Acceleration 0-100km/h : 22 sec
Number of places : 4/5
Seatbelts : none
Car Category : ★★
Points per day :
Weekdays : 41
After Work from 16h : 27
Weekend : 102

Lancia Appia 2nd series
Lancia's from the fifties and sixties were extremely well made cars according to the highest engineering standards. Cost considerations were only secondary. This philosophy is very well visible for this Appia, which is a car for the lower segment of the market, in direct competition with mundane Fiats. Every detail shows the care with which this car was built. Look at the window opener at the driver's side that can be folded away in order to avoid touching it when steering! Or the opening of the doors like for a cabinet, such a dignified way to enter a car. This high constructive effort is also applied to the technical aspects of the car: it has a very special narrow V4 motor that likes to make revs and the famous independent sliding pillar front suspension for great road holding. In summary a neat little high class car.