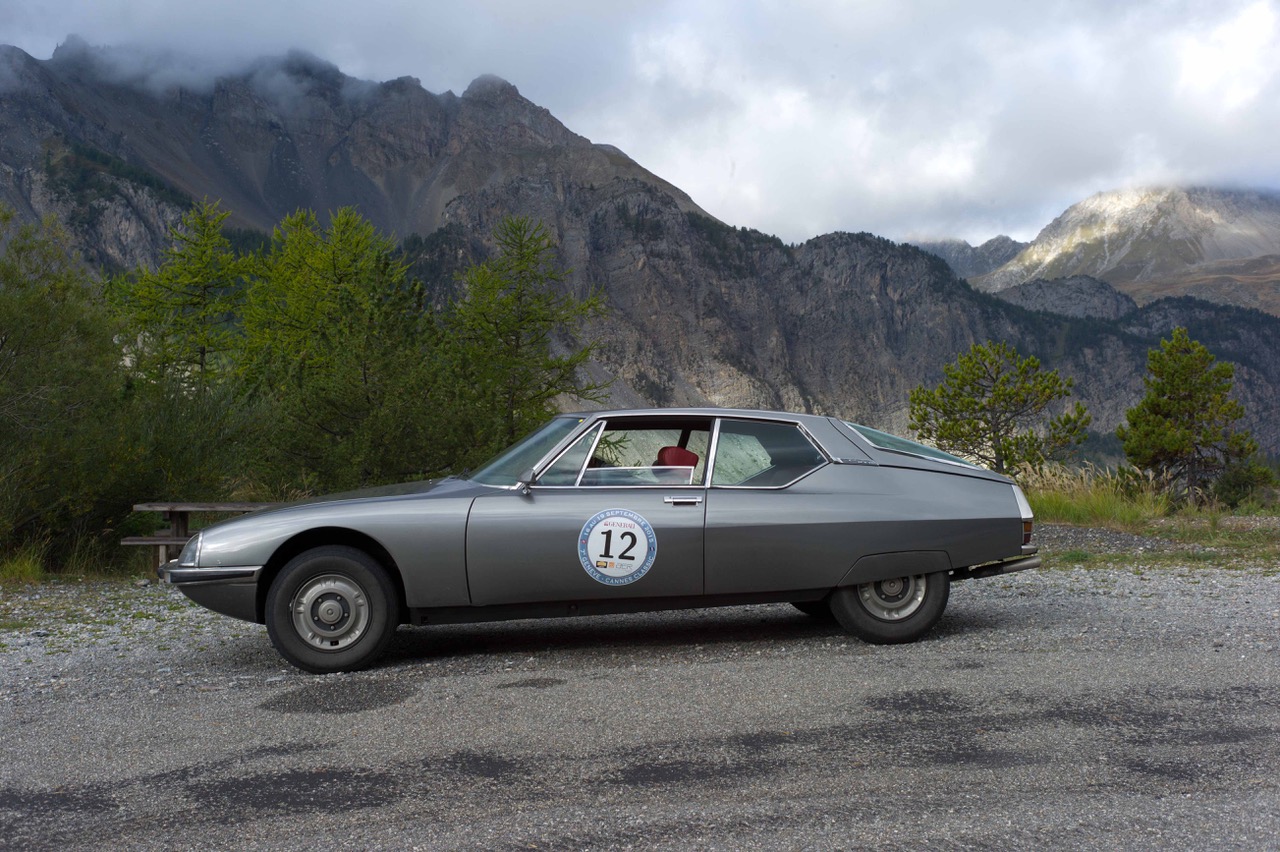 Year : 1971
Engine : 6 cylinder in V form, 3 double Weber carburetors
Performance : 170 hp
Transmission : Manual 5 gears
Top speed : 220 km/h
Acceleration 0-100km/h : 8.4 sec
Number of places : 2+2
Seatbelts : yes
Car Category : ★★★★★
Car Rent ( CHF / Day) :
Weekdays :
Membership Rate CHF 400 / Day
Non Membership Rate CHF 670 / Day
Saturday / Sunday / Holidays :
Membership Rate CHF 500 / Day
Non Membership Rate CHF 850 / Day
Weekend (Sa & Su) :
Membership Rate CHF 800
Non Membership Rate CHF 1340
Citroen SM

Everybody should have driven a Citroen SM at least once in his or her life. This car drives in a unique way, following Citroen's radically different and truly modern conception of a GT car. The result are amazing road holding capabilities, fantastic suspension and a very direct steering that makes the car equally fit for long motorway distances and for small mountain roads. The Maserati motor adds to this a very nice sound and performances that put it in the top of the category in 1970. All this technology is packaged in an outstanding design by Citroen Designer Robert Opron with this glass front covering the 6 lights and the aerodynamic profile. Our car has alloy wheels that are reminiscent of the Michelin "roués resine" reinforced plastic wheels mounted on the SM rally cars at the time.