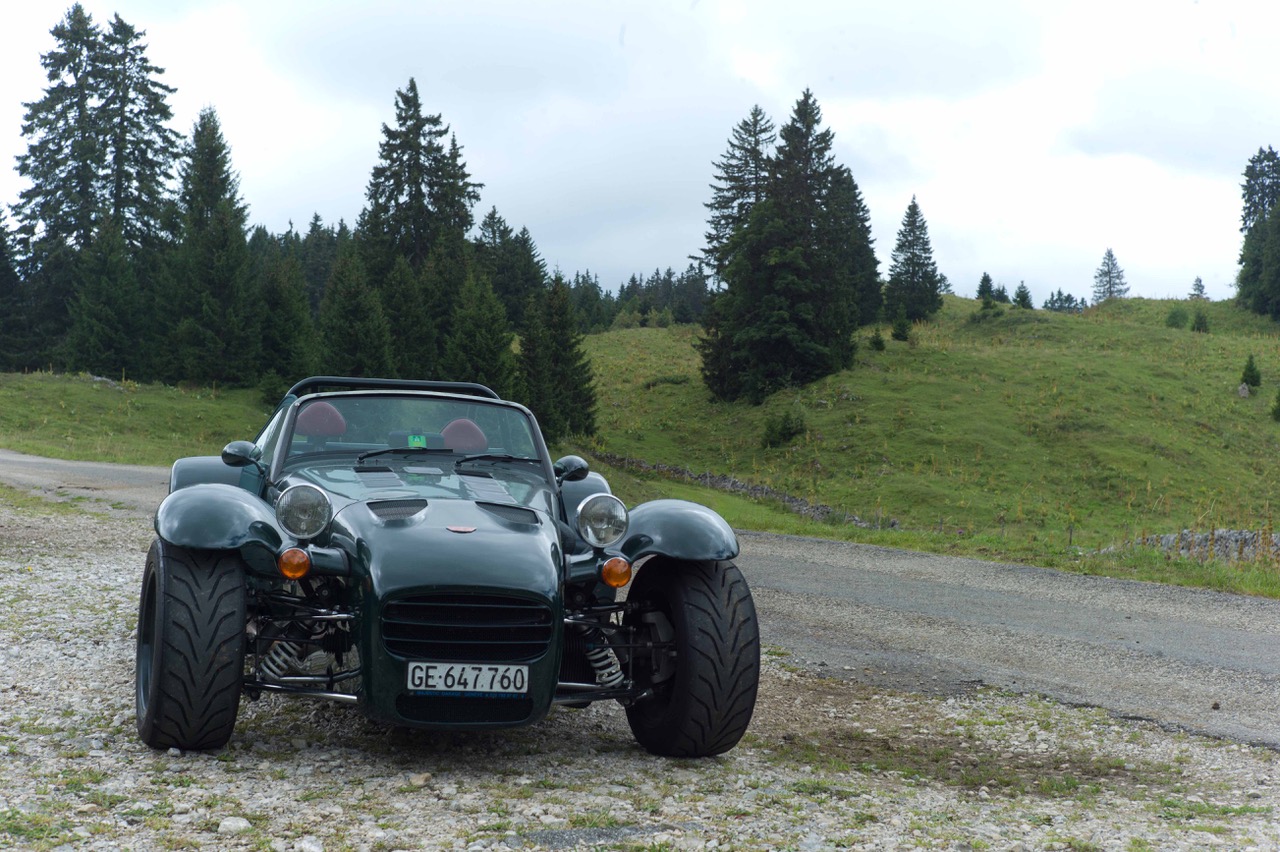 Year : 2001
Engine : 4 cylinder in line, 1,8 Liter Turbo
Performance : 210 hp
Transmission : Manual 5 gears
Top speed : 210 km/h
Acceleration 0-100km/h : 4.5 sec
Number of places : 2
Seatbelts : yes
Car Category : ★★★★★
Car Rent ( CHF / Day) :
Weekdays :
Membership Rate CHF 530 / Day
Only for Gold & Platinum Members
Saturday / Sunday / Holidays :
Membership Rate CHF 670 / Day
Only for Gold & Platinum Members
Weekend (Sa & Su) :
Membership Rate CHF 1060
Only for Gold & Platinum Members

Donkervoort D8 210 RS

I guess this car just gives the most fun per kilometer of any car. It doesn't get any better than sitting low in this car, feeling every element of the road surface through the steering and smelling the scents of the countryside in a as open as a car can be.
The car looks like a classic Lotus Super Seven and people react to it extremely positively. But make no mistake; this is a very different car from the original Lotus from the 60's. Weighing about the same as the Lotus, this car now has 210hp of the Audi RS turbo motor available. This gives the power to weight ratio of a supercar with an acceleration that is mind blowing. But it is the road holding and the braking capacities that really distinguish this car from any other road car.
Through the years, Jaap Donkervoort, Holland's only car producer, has taken the original concept to levels of refinement that Lotus did not even dream of. As a result, this is not only a very performing car but also a surprisingly comfortable car to drive, even on long distances.