Lancia Flavia Sport Zagato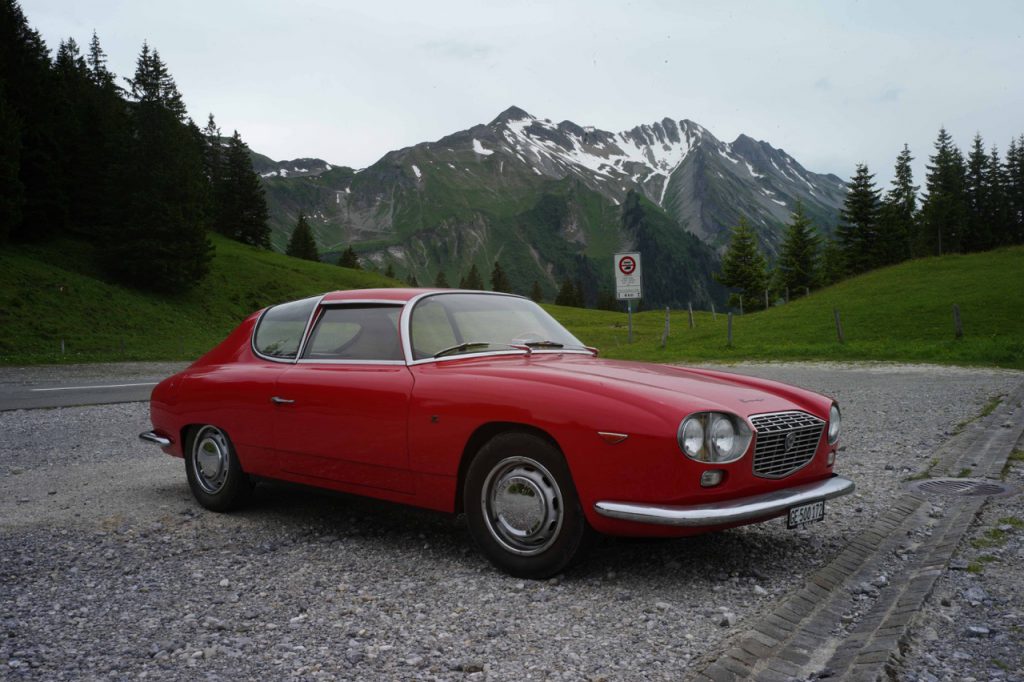 Year : 1965
Engine : 4 cylinder boxer, 1.8 Liter
Performance : 92 hp
Transmission : Manual 4 gears
Top speed : 180 km/h
Acceleration 0-100km/h : 14.0 sec
Number of places : 2+2
Seatbelts : none
Car Category : ★★★★
Points per day :
Weekdays : 70
After Work from 16h : 46
Weekend : 176

Lancia Flavia Sport Zagato

This is a very rare Zagato version of the Lancia Flavia. Zagato is known for their cars with light and aerodynamic bodies that were used for rallies and races. The form is an eye catcher: from the grille with a corner, through the windows that curve into the roof to the back with the electrical opening of the rear glass. It has so many charming details of a well made Italian car of the sixties: the door openers, the red skai seats, the Nardi steering wheel, the small knobs placed all around the dashboard. Lancia Flavias were very modern cars in the sixties, it has front wheel drive, synchronized gear box and disc brakes all around which makes it an easy and gratifying car to drive around twisty departmental roads. Our car is very nice unmolested example is a fully original specification.