Maserati Quattroporte III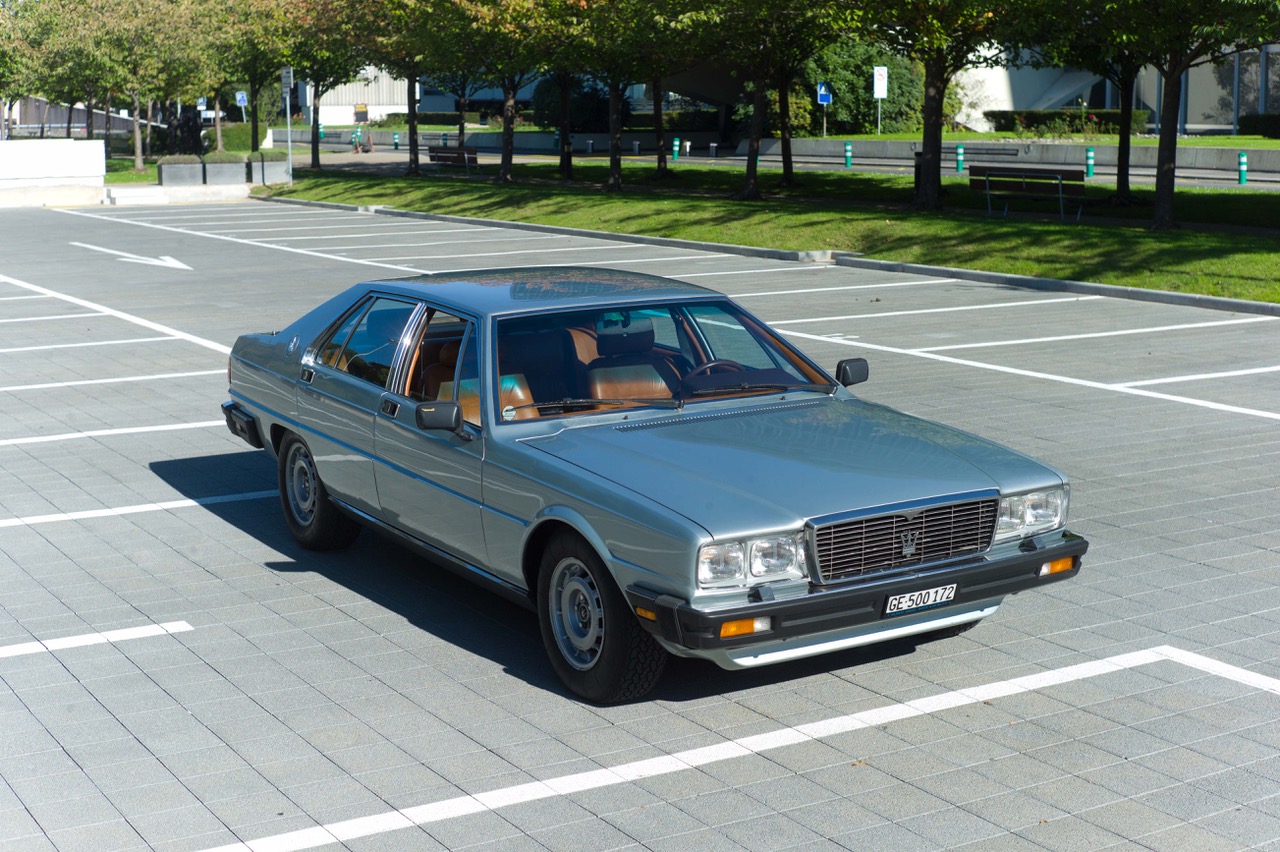 Year : 1984
Engine : 8 cylinder in V form, 4.9 Liter, double Weber carburetors
Performance : 290 hp
Transmission : Manual 5 gears
Top speed : 240 km/h
Acceleration 0-100km/h : 8.4 sec
Number of places : 5
Seatbelts : yes
Car Category : ★★★★
Points per day :
Weekdays : 70
After Work from 16h : 46
Weekend : 176


Maserati Quattroporte III

Opulent and sportive at the same time, the Maserati way of treating the limousine theme. One moment you waft along and enjoy the comfort in your leather cocoon. Everything outside the car is like a distant film projection, nothing important really. The next moment, you push the accelerator and you get the aggressive sound of the former racing engine and go off to utterly forbidden speeds. After all, this was the fastest limousine of its time. Also the steering is surprisingly direct and sportive for such a big car. Because, a big car it is, extremely wide, so that you can enjoy all this with 5 persons at the same time. Our car is special in that it has a manual gear change with the bigger 4,9 liter engine, making true sports car performances possible.