Citroen Traction Avant 11BL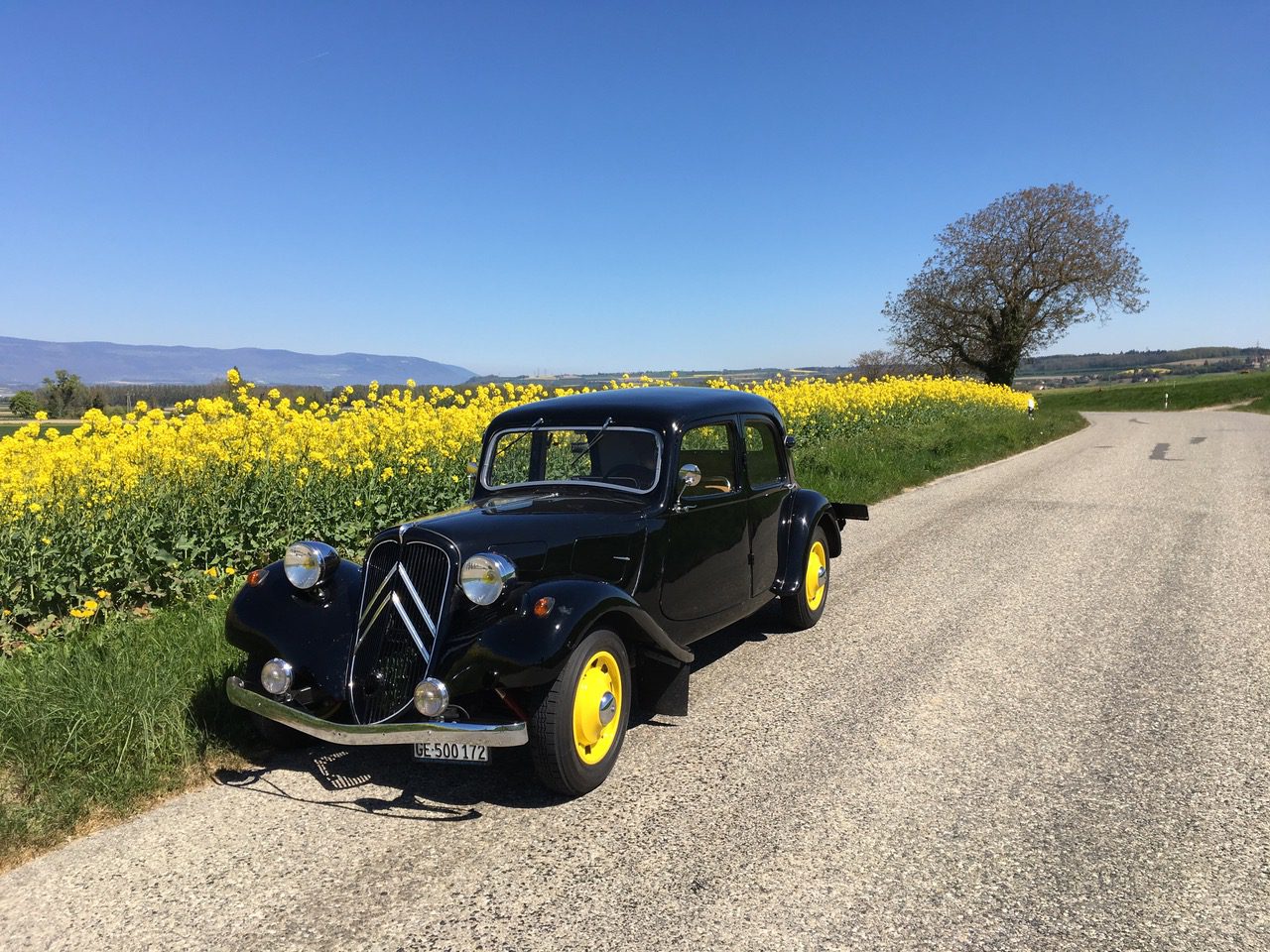 Year : 1939
Engine : 4 cylinder in line, 1.9 liter
Performance : 45 hp
Transmission : Manual 3 gears
Top speed : 120 km/h
Acceleration 0-100km/h : 29 sec
Number of places : 4/5
Seatbelts : none
Car Category : ★★
Points per day :
Weekdays : 41
After Work from 16h : 27
Weekend : 102

Citroen Traction Avant 11BL
This is one of the most important classic cars of this world. It has introduced many current car features in mass production: front wheel drive, monocoque construction, and independent suspension. And it is no surprise that it is amongst the most popular: the beautiful design of the car by Flaminio Bertoni, the production history of the car with its 23 years of production intertwined with the French history before and after WO II and the actual driving experience. Driving this car leaves you stunned about the modernity of the car. Road holding is just exceptional, also by modern standards. The engine has a high torque and sufficient power for the small car, which in the end gives you a far more sportive driving experience than you would expect. Our car is a pre-war car with nice features as the "Pilote" wheels in the correct yellow color.